Baton Rouge Area Credit Unions Raise $59k!
Baton Rouge Telco Federal Credit Union, Campus Federal Credit Union, EFCU Financial, La Capitol Federal Credit Union, Neighbors Federal Credit Union, and Pelican State Credit Union joined together to host the 16th Annual Baton Rouge Area Credit Union Charity Golf Tournament and raised a record $59,605 for Our Lady of the Lake Children's Hospital.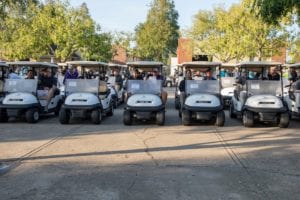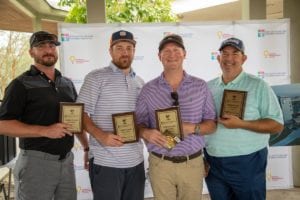 This total was raised from a single golf tournament held on October 28, 2019, at Pelican Point Golf and Country Club in Gonzales, Louisiana, and it includes a $10,000 Miracle Match from CO-OP Financial Services. Miracle Match is a national philanthropic matching program that encourages credit unions to fundraise for local Children Miracle Network Hospitals such as Our Lady of the Lake Children's Hospital.
Over the last nine years, the golf tournament has raised more than $320,000 for Our Lady of the Lake Children's Hospital. Due to these, and many other efforts made by the Baton Rouge credit unions, the second-floor Pediatric Surgery Waiting Area in the new freestanding hospital is named in their honor.
On October 5, 2019, a new Our Lady of the Lake Children's Hospital opened to serve the children of Louisiana. With over 350,000 square feet of space designed just for kids, they stand ready to provide highly-specialized pediatric care to those in need. Last year, more than 110,000 pediatric patients were treated at Our Lady of the Lake Children's Hospital.
Each year, the tournament is planned in the cooperative spirit of credit unions and is a testament to the industry's philosophy of 'people helping people.' Credit unions are not-for-profit financial institutions that focus on giving back to their communities and partners while returning their earnings to members in the form of lower loan rates, higher dividends, and free financial education.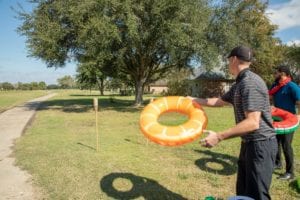 Fiserv was the platinum sponsor of the event, and over 150 professionals from credit unions and local businesses came together to support this great cause. Other major sponsors of the tournament included: CUNA Mutual Group, Hamilton Vaultronics, Our Lady of the Lake Regional Medical Center, Kasasa, BRECO Federal Credit Union, Cox Communications, Franklin Press, Gallagher Benefit Services, Gulf Coast Office Products, Louisiana Federal Credit Union, SWBC, Equips – Erik Nelson, Xpress Data, Rotolos, Bank-Tec South, Noesis Data, Brew Agency, Coca-Cola, CU Direct, Unique Cuisine, The Trophy House, WJBO, iHeart Media, and the Louisiana Credit Union League.
To view tournament pictures, visit facebook.com/cucharitygolf. For more information on credit unions, visit yourmoneyfurther.com.