Turning passion into a career: Dance Marathon edition
This post was submitted by Dance Marathon participant Kaitlyn Blanchard for Children's Miracle Network Hospitals through childrensmiraclenetworkhospitals.org/guest-post.
Four years ago, walking on campus, I bumped into a group of students dancing and asking fellow students to get involved with their movement. With no knowledge of the impact I was making I wrote my name and email on a paper and at that moment I was hooked. I think about that day whenever I reflect on my time with Dance Marathon at LSU and everything I wouldn't have gained had I not been walking through campus that day.
My experience with Dance Marathon at LSU was full of opportunities, meetings, and miracles. Serving on the fundraising committee, as the High School Relations Director, and finally as the Dancer Relations Director allowed me to experience the true power of this organization in all of its forms. Participating in an organization like Dance Marathon taught me more things than I can list in a few sentences. Most importantly, Dance Marathon taught me time management, the definition of passion, and how to share that passion with anyone I encountered.
Sitting in my advisors office one day I decided that this was something I wanted to do for the rest of my life. Having the ability to make such monumental change for families and for kids was something that left me wanting more so I made the decision to attend the 2018 Dance Marathon Leadership Conference. Best. Decision. Ever. (just saying) Immediately upon entrance, I was greeted by 900 smiling faces with the same passion as me and I have never in my life felt more at home.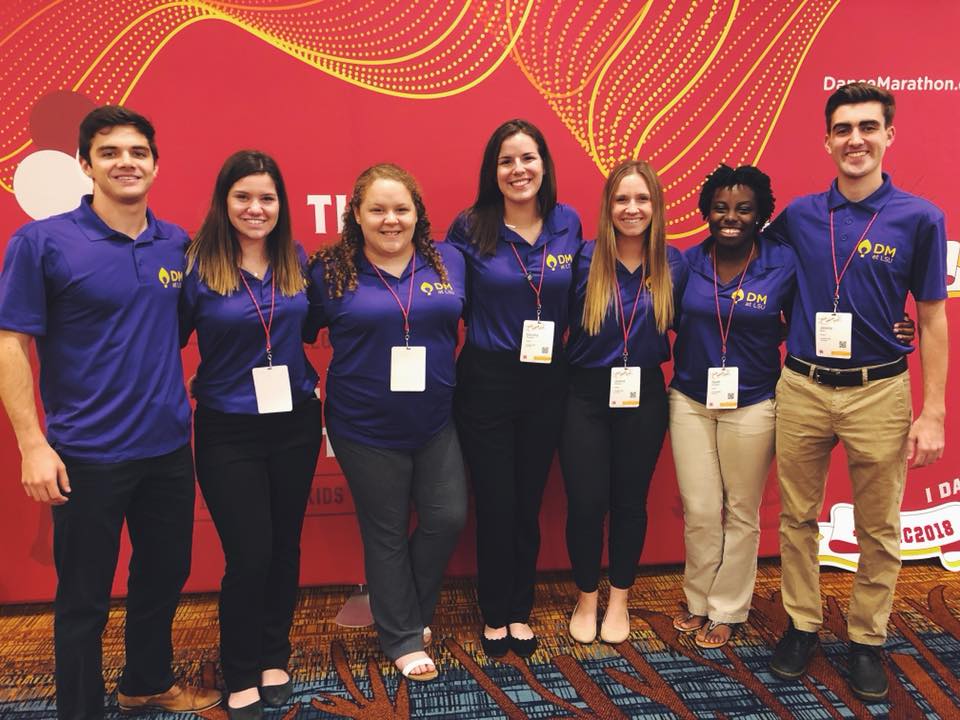 Throughout this conference I made countless friends from across the country, listened to and connected with new miracle family stories, but I also got to witness the first hand support of a company named Aflac. I knew that the Baton Rouge area Aflac office had partnered with DM at LSU before but hearing about the goal to support children going through cancer treatment by providing a My Special Aflac Duck was exhilarating. Flash forward to February and I had received an email about the career fair LSU was hosting. I logged on just to see who was going to be there, and low and behold, the second name on the list was Aflac. I decided that morning that I was going to just go and see what they were all about, to see if I felt all those same feelings from DMLC and I was correct. I walked up and began talking with one of the sales coordinators who recognized me from our Big Event the year before and that conversation led me to pursue a career with Aflac. Cause connection has always been something that I tried to push through Dance Marathon at LSU and was ultimately what drew me into a company like Aflac. Through many conversations, I realized that a sales position at Aflac was a lot like the things that I learned from Dance Marathon. The most important similarity between these two is education. Educating your fellow students about the change you are trying to promote and educating your potential clients about how a company such as Aflac can help them in a time of need. I look forward to continuing to develop my passion for helping others. Although I won't be directly fundraising for my local Children's Miracle Network Hospital, Our Lady of the Lake Children's Hospital, through participation in Dance Marathon, I have found something that still gives me the cause connection I am always looking for but with new experiences and allowing me to continue to grow myself as a leader. I am so grateful for that one day four years ago when I stumbled upon Dance Marathon at LSU because it really has changed my life. We have a little saying once you graduate from LSU and that is that you are "Forever LSU". No matter where you go, no matter what you do, that Geaux Tigers pride is engrained in your soul. Through Dance Marathon at LSU we have adapted that saying to be "Forever FTK" because no matter what, the experiences you had through this organization will allow you to reach stars that you never even imagined possible.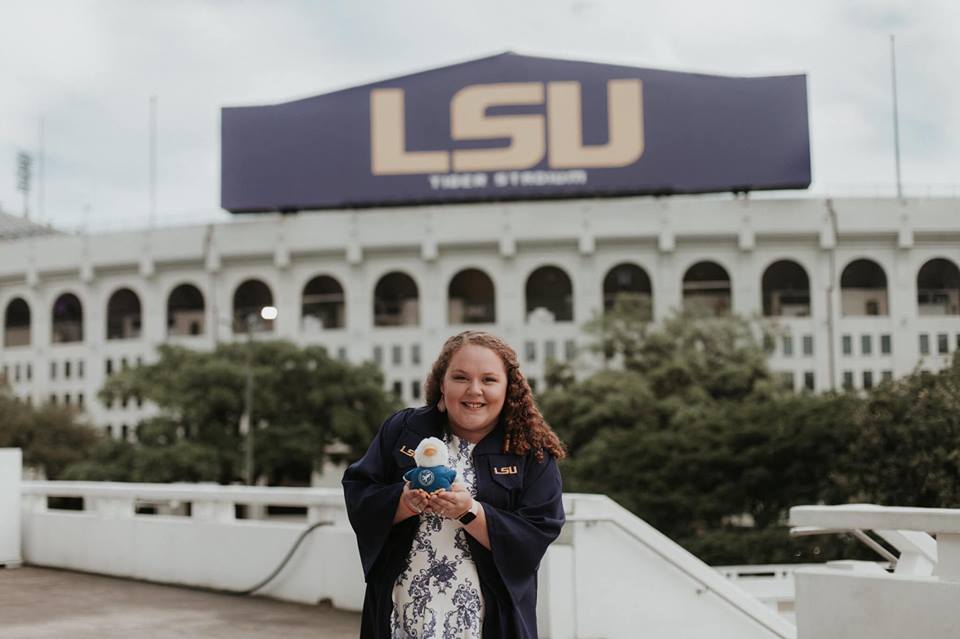 Miracle Network Dance Marathon is a movement benefitting Children's Miracle Network Hospitals, a non-profit organization that raises funds and awareness for more than 170 pediatric hospitals across North America. We are the only children's charity committed to having 100% of the funds raised stay local to support local kids. Since inception, Miracle Network Dance Marathon has raised more than $250 million for kids across North America- ensuring that no child or family fights pediatric illness or injury alone.